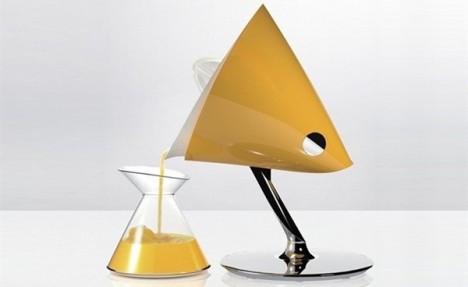 The Bugatti Vita Juicer is available exclusively at Harrods in London and goes for about $242.
Equipped with powerful motor and 2 different sized reamers, Bugatti Vita juicer squeeze every drop of juice from your favourite citrus fruit.
The unique construction of the Bugatti Vita Juicer allows for the juicer to tilt 60 degrees for maximum juice extraction.