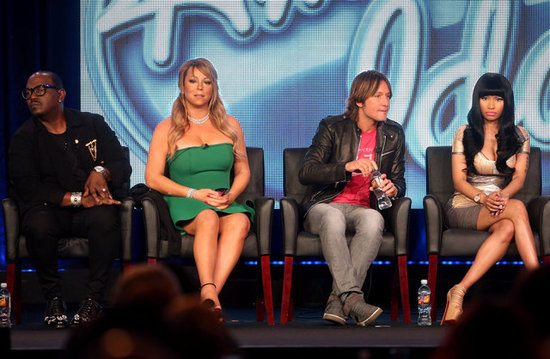 According to reports of American Idol's TCA press junket that saw judges Nicki Minaj and Mariah Carey come together, eyes were rolled and tension seemed to be high between the girls as they were asked questions about the upcoming season.
Minaj and Carey were asked to say one nice thing about each other, and they complied. Minaj said, "I tell her all the time, she's one of my favorite artists of all time. She's really shaped a generation of singers. To be on a panel with her, it's kind of crazy — all these singers that come in, they aspire to be Mariah Carey, in terms of their talent and their career length." In response, Carey talked about the song they collaborated on early on in Minaj's career and said, "I did feel she was going to go very far."
This should be very interesting!