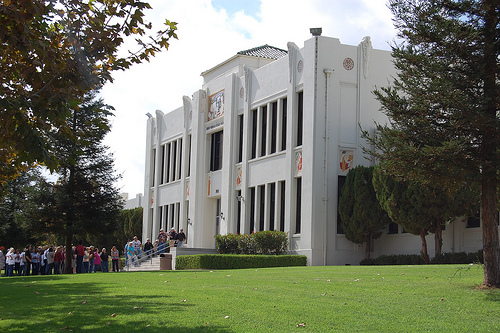 According to the L.A. Times:
Debra Elliott, with the city manager's office, confirmed that a shooting was reported at the high school shortly after 9 a.m. Two people have been reported injured, Elliott said, although she stressed that the number has yet to be confirmed by public safety officials.
The suspected shooter was believed to be in custody, Elliott said.
Parents were beginning to pick up their children from a football field where they had been moved to after the incident, Elliott said. As of about 10 a.m., the campus remained on lockdown.