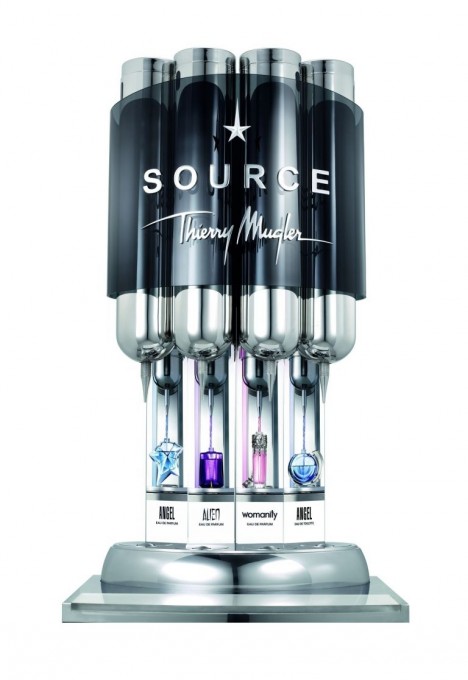 Pretty cool idea eh?  Thierry Mugler will allow customers to refill their perfume bottles at a discount rate at many of their retail location in France starting this April.
Users of the brand's four main women's fragrances — the Angel eau de toilette and Womanity as well as the already-refillable Alien and Angel eau de parfum — will soon be able to bring their used-up bottles to refilling stations, or "Sources" (French for "springs"), in more than 2,000 of the brand's retail sites throughout the country.
In addition, in April the brand will begin putting empty perfume bottles on its shelves instead of pre-filled bottles in order to raise awareness of the strategy.