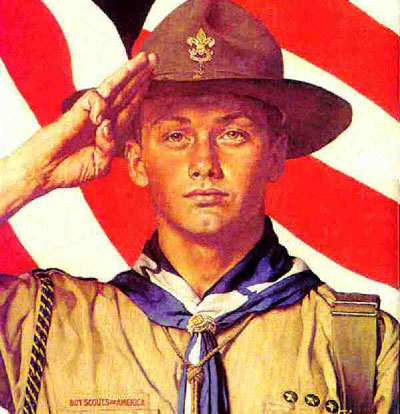 In a surprising announcement on Monday, the Boy Scouts Of America which have had a long standing policy of encouraging gays and lesbians in the organization to stay quiet circulated an email indicating a change is coming.  According to the New York Times who obtained the email:
"The Boy Scouts would not, under any circumstances, dictate a position to units, members, or parents," said a spokesman for the Boy Scouts of America, Deron Smith, in a statement. "This would mean there would no longer be any national policy regarding sexual orientation, and the chartered organizations that oversee and deliver Scouting would accept membership and select leaders consistent with each organization's mission, principles, or religious beliefs."
Conservative groups are said to be outraged at the change expected to be announced at an upcoming executive board meeting, think this will have an effect on their membership?