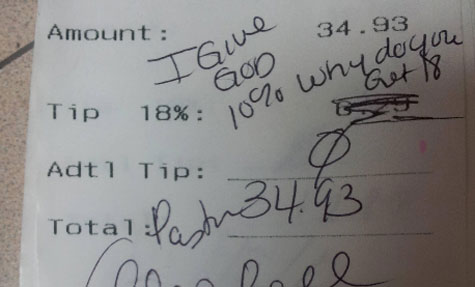 After the Applebees waitress Chelsea Welch posted the receipt above the went viral, she was fired from her job.  She was serving a pastor with a party of 8 people that felt like the suggested 18% tip was unfair and wrote back on the receipt.  Here is her statement.
Welch told Yahoo! that she feels her firing was unfair.

"I come home exhausted, sore, burnt, dirty and blistered on a good day," she said. "And after all that, I can be fired for 'embarrassing' someone who directly insults their server on religious grounds."
Crazy!