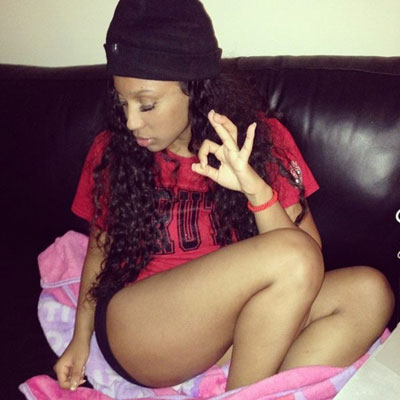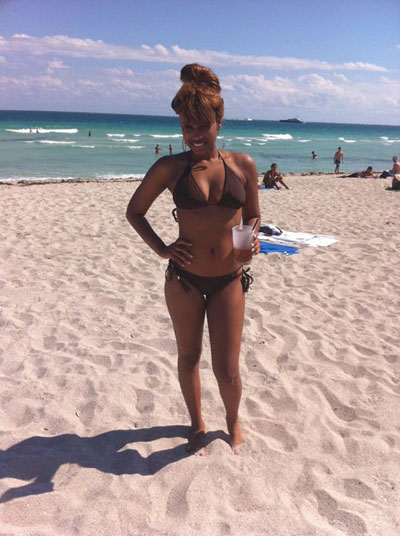 Daughter of legendary football player Deion Sanders Deiondra Sanders is one of the newest members of the Bikini Basketball League joining the Atlanta Peaches.  Here's what she had to say in a new interview about her new gig:
On if playing basketball in a "bikini" was something that concerned her at first:
"At first I was a little discouraged but then I found out that we only wear sports bras and spandex. We're not running down the court in bikinis, which I know many of you wish we was. So once I found that out I wasn't discouraged at all."
On what her dad had to say when she told him she was going to play in the BBA:
"My dad was kind of upset, but that's like any parent who just sees bikini league. He thought I was gonna be out there in a bikini. He [saw] a picture of our uniform and stuff like that, so I think once he saw that we're actually covered up a little bit, he wasn't as concerned."
On how this differs from the Lingerie Football League:
"I just think that it's a lot different because we actually do have players, real basketball players, that actually have played in the WNBA before. So I think that this will make a difference because people are really gonna see real-life hoopers. They just look good while doing it."
We won't be watching, but we wish her luck!
Photos: Deiondra Sanders