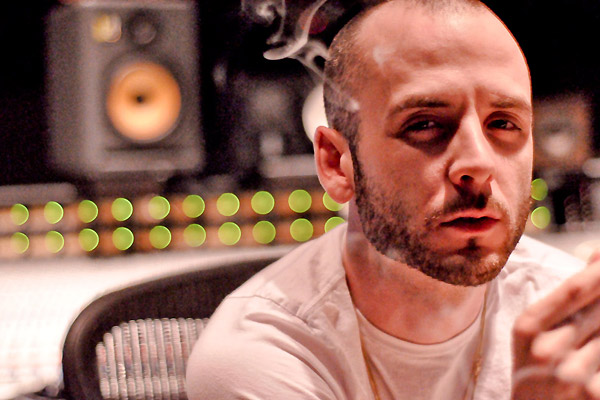 The Hollywood Reporter sat down with Drake's hit-maker Noah "40″ Shebib to talk about the rappers upcoming project and his approach to making hit records.  Check out some of the interview below.
THR: Is it true that you put your mark on every single Drake track?
40: I would say 100 percent. It's rare that I don't edit his vocals, I track everything. I mix a lot of his stuff. If I didn't produce it, I mixed it. And if I didn't produce or mix it, I definitely edited it and arranged part of it for Drake. Everything goes through my hands. Me and Drake came into the business together, really. In the beginning, it was an engineer and a rapper. Not even a producer, really, I was an engineer more so than a producer pre-So Far Gone. People would say to Drake, 'Where's your manager? That's your engineer that's with you?' We have such a good relationship, which is rare. We trust each other. He'll go record something and he'll say, 'OK send it to 40,' because we have that trust he ends up putting everything through my hands.  I'll make sure I edit it, I take care of it, I send it back to him, we sit down and we're good.
THR: How long does it take you guys to cut a track?
40: Because I'm an engineer and a mixer, we're mixing. We're on the move.  By the time we finish a session, the record doesn't sound that far off to what the people hear. We move very quickly in that regard. By the time we're done with a session, we could leak it right now. We leak stuff occasionally on purpose. That stuff is all very quick. Those are the references.
THR: Speaking of recording, how much of Drake's new album is completed?
40: I don't know, I don't know. Every day it changes. That's tough. That's a hard thing to say. It depends. Because you know we work, and we have ideas and we have songs but as we create more songs, the shape of the album will change and the progression of it will change. As much as we might be sure that we're on a path and we're… We're sort of working sequentially right now. We feel like we have 1, 2, 3, you know we're going 4, 5, 6. That's how we're moving forward, in order of the actual playlist of the album. But as we make more music that fits in other places, it will change and adjust as far as how many songs, or how far we're going to go so it's yet to be discovered. We're still too early to make a call about whether or not we're half done or a quarter done or 75 percent done. I mean, it could be any of the above.
Read the rest of the interview HERE.