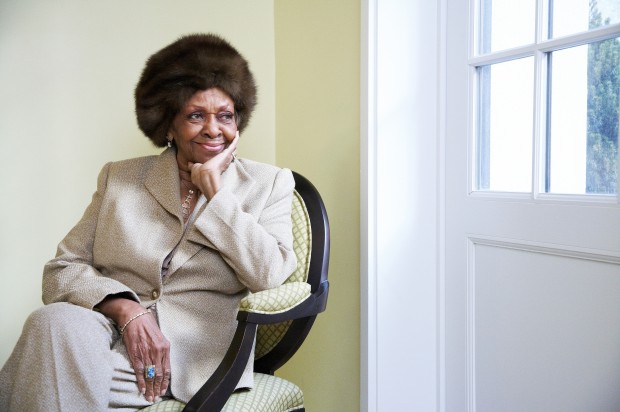 Cissy Houston tells Access Hollywood:
"I got an invitation to the party — which is the most obscene thing," Cissy told Access at the unveiling of four new wax statues of her legendary daughter at Madame Tussaud's in New York City on Thursday. "I don't know why they would want me to come to the party in which she died, you know? Unheard of."
UPDATE: On Thursday evening, a rep for Clive Davis contacted Access Hollywood and said Pat Houston and Whitney's brother, Gary Houston, are expected to attend the Pre-Grammy Gala on Saturday night.
Do you think it was in bad taste that Clive Davis invited Cissy Houston to his annual pre-grammy gala?