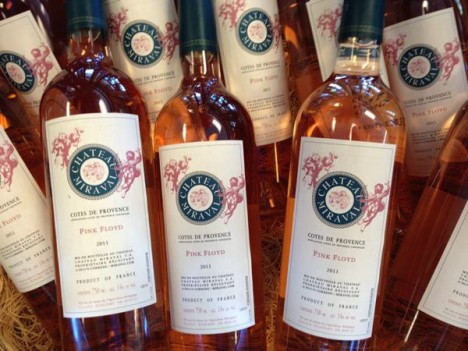 Here are the bottles for Pink Floyd Rosé wine from Château Miraval in France – a vineyard and property that Brad Pitt and Angelina Jolie paid a reported $60 Million for awhile back.
The wines will be produced and distributed by the Perrin family, current owners of Château Beaucastel in Châteauneuf-du-Pape, who began working on the estate during the 2012 harvest.
Currently the estate produces red and white wines and a rosé named Pink Floyd after the group that recorded one of its albums in a studio on the property.