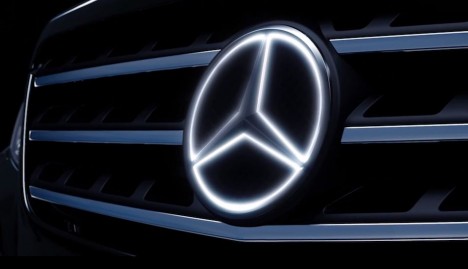 Mercedes-Benz accessories will make an illuminated version of the grill star for their range of vehicles priced at about $395.   Here are some more details.
Using optical fiber with LED technology, the star emblem is lighted up only when the car is stationary, when the car is unlocked or the engine is stopped.
It also lights up when the car's doors or trunk is opened, and once they are closed, the light will go off in 15 seconds.