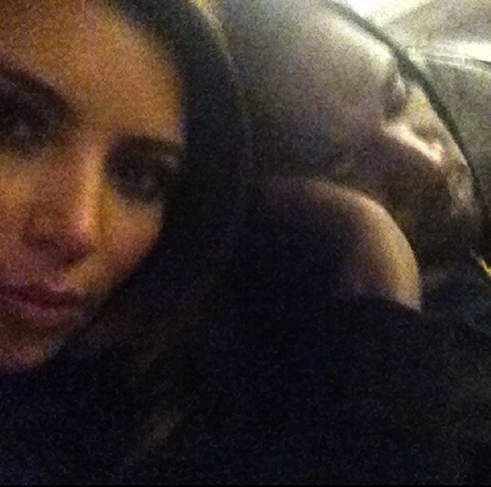 Wow, scary news for Kim and Kanye according to the NY Post:
Kim Kardashian was rushed to a doctor in Los Angeles on Tuesday night when she feared she was having a miscarriage after returning from Paris fashion week, Page Six can exclusively reveal. And while it was fortunately a false alarm, Kim has now been ordered by her doctors to stop overdoing it and get more rest.  The four-months-pregnant reality star flew to Paris on Sunday to join baby-daddy Kanye West at a Givenchy show and dinner after, with guests including Frank Ocean and designer Riccardo Tisci.
"Kim started feeling ill on the plane from Paris, and called friends as soon as she landed," an insider said. "She was rushed to her doctor Tuesday night in tears. She thought she was having a miscarriage."  Luckily she and the baby were fine, and Kardashian was sent home at 12:30 a.m. after she was examined and given the all-clear.
Rest up Kim, they'll still love you when you come back.