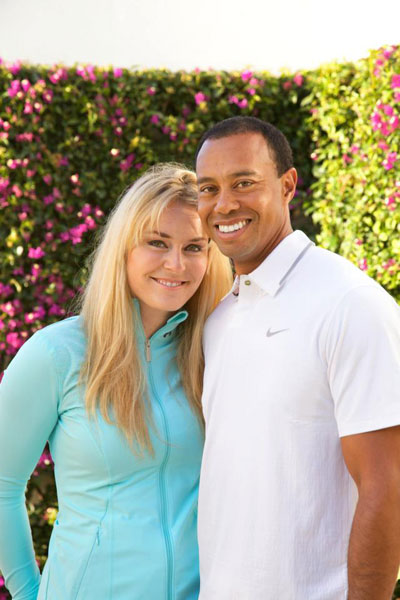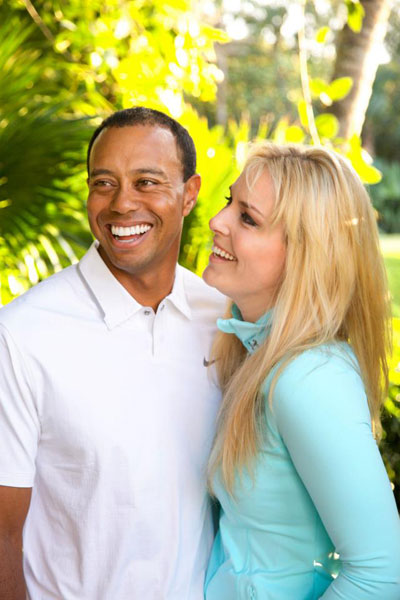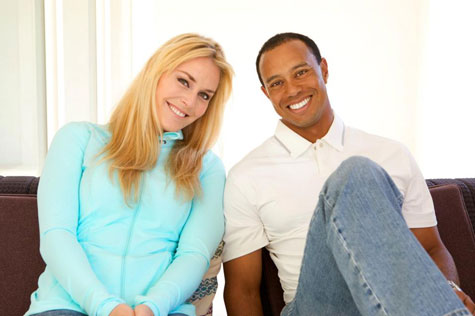 Golfing titan Tiger Woods chose Facebook of all places to confirm rumors of his relationship with 28-year old former United States Ski Team member Lindsey Vonn. Says Tiger:
This season has been great so far and I'm happy with my wins at Torrey and Doral. Something nice that's happened off the course was meeting Lindsey Vonn. Lindsey and I have been friends for some time, but over the last few months we have become very close and are now dating. We thank you for your support and for respecting our privacy. We want to continue our relationship, privately, as an ordinary couple and continue to compete as athletes.
We hope this goes better than his last serious relationship, he's just getting his game back.
Photos: Tiger Woods / Lindsey Vonn