Amber Rose Files For Divorce From Wiz Khalifa One Year After Marriage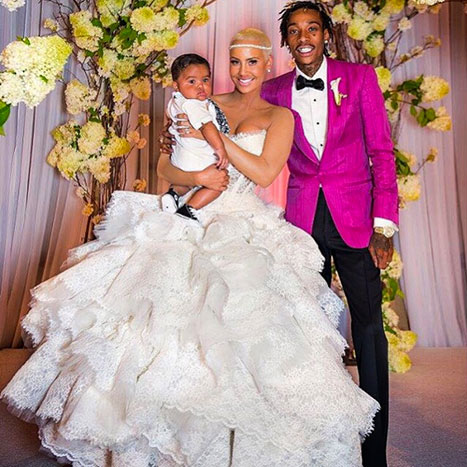 Well this came out of no where…. According to reports Amber Rose filed for divorce from her husband of one year Wiz Khalifa this week.
In the divorce docs — obtained by TMZ — Amber says they split on Monday and cites irreconcilable differences.
Amber is asking for full legal and physical custody of their 1-year-old son Sebastian. She's willing to give Wiz visitation.
And this is interesting. Amber acknowledges there's a prenup, which you would think would work in Wiz' favor, but she says it's valid … presumably, she's not challenging it. The docs say the prenup provides spousal support.
As for why they split, there's been a buzz over the last few days of infidelity, but there's no mention of it in the papers.