An Interesting Offering From The Ritz Carlton Hotel In Jakarta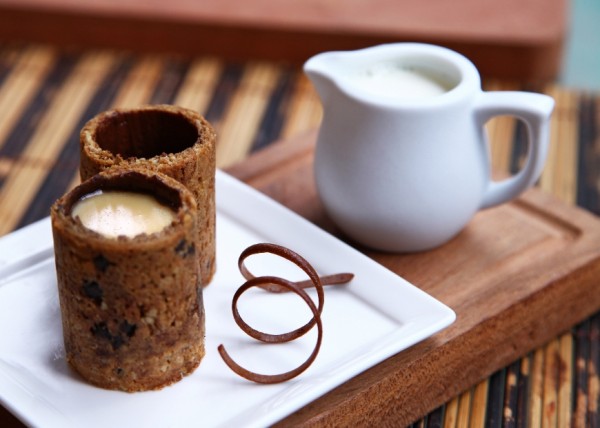 Luxuo reports:
Pastry chef Hendri Chang of The Ritz-Carlton Jakarta Mega Kuningan has taken liberties and recreated the dessert that Ansel debuted earlier this spring.
Like the original Cookie Shot, Chang's version is made with chocolate chip cookie dough, shaped in small shot glasses, and can hold either milk or a creme brulee filling.
The Cookie Shot will be sold at the Asia Cake Shop in the hotel lobby and brings the popular dessert to consumers in Indonesia.