Jay-Z Featured On 1 of 5 XXL Magazine Covers Celebrating 40 Years Of Hip-Hop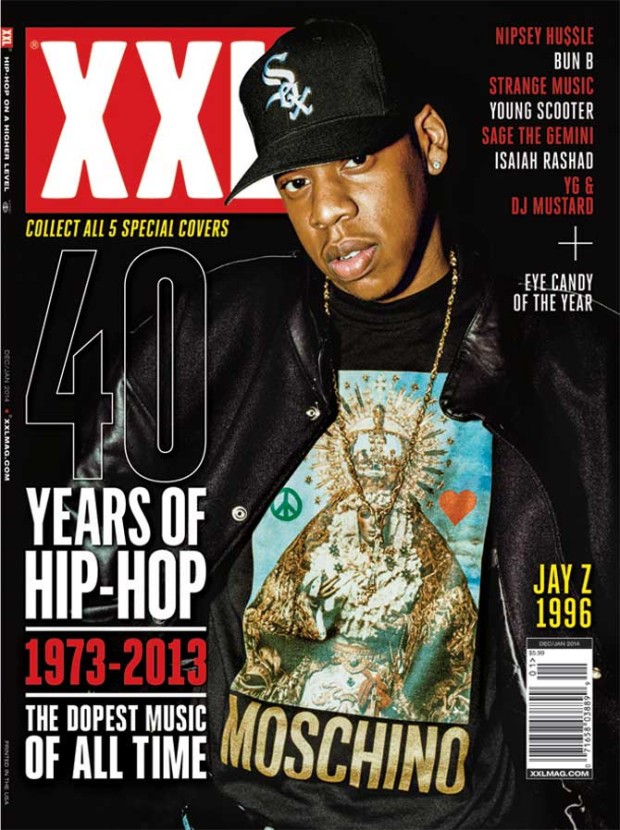 XXL Mag celebrates 40 years of hip-hop with 5 collector edition covers featuring Jay-Z, Snoop Dogg, Outkast, LL Cool J and Lil Wayne.  XXL says:
This year hip-hop marked a major milestone with the celebration of its 40th anniversary. This month XXL honors that achievement with five collector's edition tribute covers featuring some of biggest acts in hip-hop history including Jay Z, Lil Wayne, Snoop Dogg, OutKast and LL Cool J. XXL magazine also combed through four decades of hip-hop to narrow down the top 10 most important albums and songs per year from 1973-2013.