Pharrell Williams Set To Release 'GIRL' Album On March 3rd!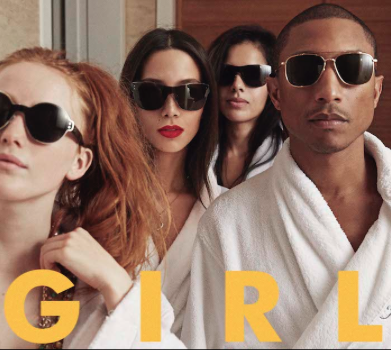 Pharrell can do no wrong musically after having a phenomenal 2013 year… and now he announces that his new solo album entitled GIRL will hit stores on March 3rd.  Check out his album trailer and statement on the project below.
"When Columbia Records presented me with the opportunity to make an album, three things came to mind. One was the sense of overwhelming honor that I felt when I realized that they were interested in partnering with me on the album that I had always dreamt of making. Two, it would have to feel festive and urgent. And three, I instantly knew it would be called 'G I R L'. I hope you like it."
Album trailer after the jump.