Usher Raymond Is Sugar Ray Leonard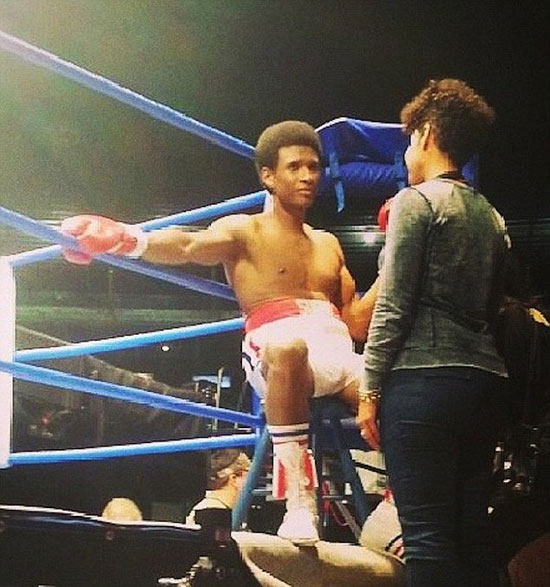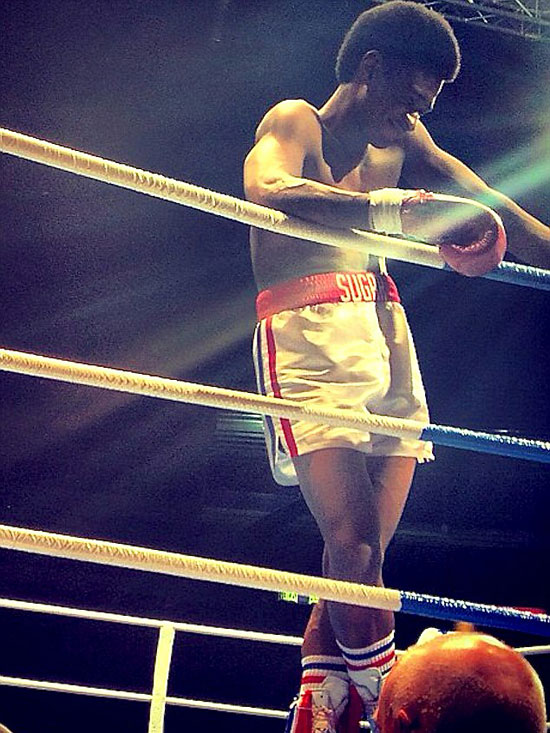 Some new images have surfaced of the Usher Raymond in his role as boxing legend Sugar Ray Leonard. Hands of Stone is currently being shot in Panama and will showcase the 30 lbs slimmer 35-year old R&B singer, who had to drop his weight from 180 pounds to Leonard's typical fighting weight of 146 pounds.  A little bit about the movie:
[Hands of Stone] follows the life of Roberto Duran, who made his professional debut in 1968 as a 16-year-old and retired in 2002 at age 50. In June 1980, he defeated Sugar Ray Leonard to capture the WBC welterweight title but shocked the boxing world by returning to his corner in the November rematch, saying 'no mas' (no more). (IMDb)
 Hits theaters next year!