Yellow Jacket's Stun Gun iPhone Case… Stupid Or Genius?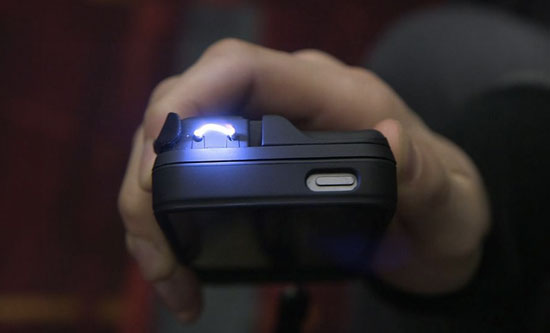 The creators of Yellow Jacket, a smartphone case that comes equipped with a taser, think their product could be the answer to New York City's iPhone theft epidemic. "Legalize our device and [it] would stop overnight," says co-founder and CEO Sean Simone. "There are a lot of different weapons you could stick on this bad boy. Instead of a taser it could carry a flashlight or a knife. That's all in the works."
The device holds a battery pack and electric prongs and takes about four hours to fully charge. Will full battery life the Yellow Jacket can be used to double to power the smartphone longer or shock a possible thief close to 50 times.
A new model of the case was introduced at CES 2014 and will cost $149, a slight step up from it's first edition for iPhone 4 and 4s which was priced at $99, although this version produces 950,000 volts and 1.3 milliamps, up from the former 650,000 volts and 0.8 milliamps.
Thoughts???