Young Jeezy Arrested In Atlanta For A Slew Of Charges Related To Altercation With His Son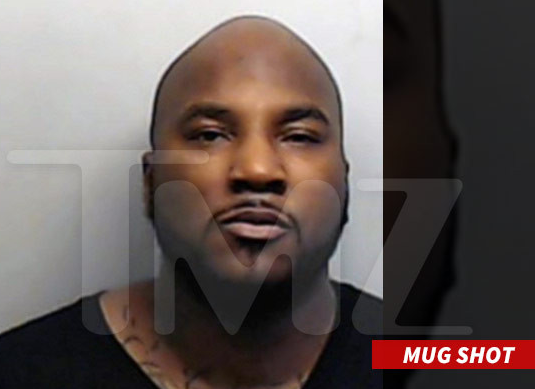 Looks like the Snowman is in a bit of trouble after getting arrested for battery, false imprisonment and making threats against his son.  TMZ reports:
Jeezy got into a fight with his son in a bathroom and he threw his son into the glass shower door, causing the son to hit his head.  Then Jeezy allegedly punched him in the face, dragged him into the bedroom, threw him on the bed and pummeled him.
According to the incident report, Jeezy's son attempted to escape but the rapper's bodyguard blocked the stairwell.
The docs go on — claiming Jeezy subsequently choked his son and said, "I will kill you."  According to police docs, Jeezy's son claims his dad said, "I will put a bullet in your head right now," adding, "If I could get away with it, I would kill you."  The incident allegedly occurred in Sept., 2012.
Jeezy is currently on $45,000 bail after the arrest last Friday.  We have to wait and see how this pans out.